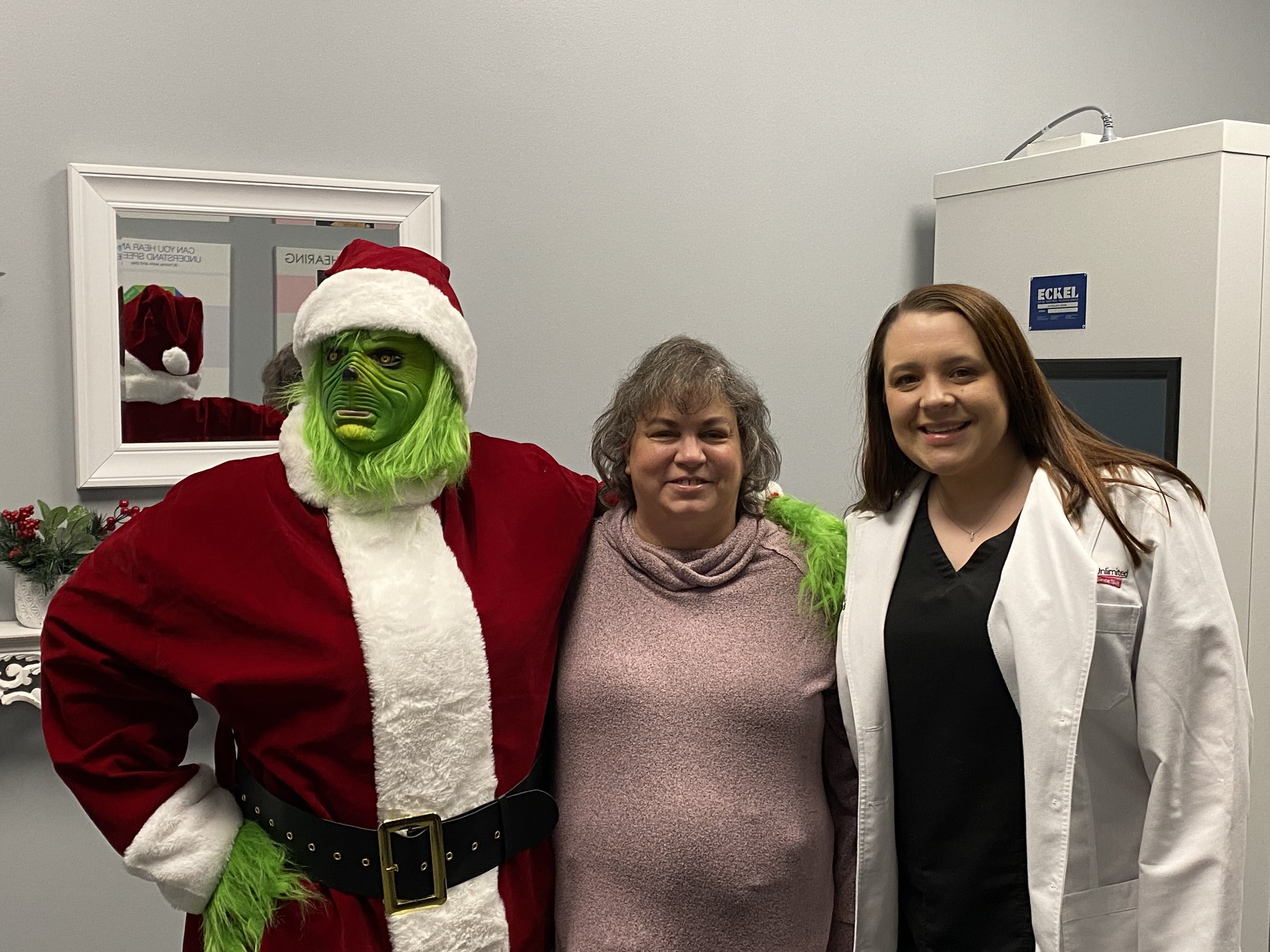 For those with hearing loss, a set of hearing aids can mean the difference between living in isolation and connecting with the world around them. Since 1949, Hearing Unlimited has been dedicated to improving our community's quality of life. In that spirit, we are proud to offer The Gift of Hearing to Paula Borst, who has received a complimentary, custom-fitted pair of hearing aids with our all-inclusive treatment plan.
The Gift of Hearing program at Hearing Unlimited is a special holiday initiative for families and friends of those living with hearing loss. Leading up to the month of December, residents submitted applications to our program telling us why they or their loved one should be the recipient of a new set of hearing aids from our stock of top-quality devices.
At Hearing Unlimited, we believe that no one should miss out on the gift of hearing. This program is our way of spreading access to listening devices they need to stay connected with their family, friends, and the world around them. For every name we received, we donated to the Alzheimer's Association, which is near and dear to our practice.
Paula's story is an inspiring one that highlights the power of hearing aid technology in improving one's quality of life:
Paula's Story
Paula Borst has had a challenging year since the passing of her husband.
'It's been really hard for me the past 13 months since my husband passed away,' she says. 'Trying to do everything on my own is not easy. My kids were always there for me, but when my husband passed, I was trying to figure out, 'How am I going to do everything on my own?''
When Paula's hearing aids broke, she was forced to use an older, less functional pair, making it even more difficult for her to stay connected with the world around her. With her new hearing aids, Paula's hearing has improved significantly, improving her quality of life and allowing her to enter the near year with confidence.
'This is the most special Christmas I'm going to have now that I can hear better!'
Celebrating Paula at Hearing Unlimited
When we brought Paula to Hearing Unlimited to receive her gift and discuss her hearing aid fitting, she had a special holiday visitor come to celebrate: the Grinch himself!
The Grinch was there at the office to congratulate Paula on her win, light up the process of getting fitted for hearing aids, and hopefully, grow his heart a few sizes as Paula upgraded her device and took a step toward better hearing.
Hearing and the Alzheimer's Association
As we do every year, Hearing Unlimited has also made a special donation to the Alzheimer's Association for every nomination we received for the Gift of Hearing. Alzheimer's disease, dementia, and other forms of cognitive decline all have a connection to hearing loss, and we believe that those with hearing loss should have access to the best treatments available.
We are proud to support the Alzheimer's Association in their mission of providing care and support for those affected by this condition.
Happy 2023 from Hearing Unlimited
We are incredibly excited to see the impact that this set of hearing aids has on Paula's life and we would like to offer her a sincere congratulations! We know how important it is to be able to hear your loved ones clearly, and we hope that Paula's new hearing aids provide her with the connection she needs going into the new year.
On behalf of everyone here at Hearing Unlimited, we would like to wish Paula and all of our other nominees a Happy 2023! We hope that this new year is one filled with joy and clarity for each of you. 
Need to be fitted for a new hearing aid? Schedule your first appointment online with Hearing Unlimited today!