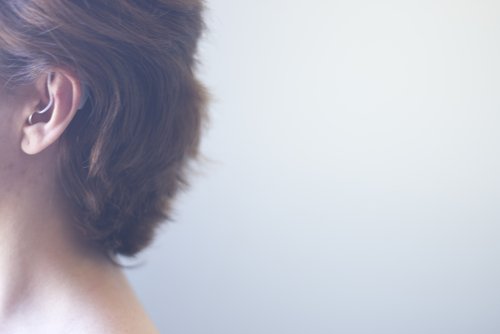 Difficult times present a new set of challenges, especially for those with hearing loss. As information - and misinformation - spread rapidly about coronavirus (COVID-19), the team at Hearing Unlimited wants to equip our patients with the knowledge they need to prepare, prevent, and receive care.
As audiologists, we know our patients will have specific needs while confronting this pandemic. If you are living with hearing loss, here are a few things that are exceptionally important for you to remember as you navigate the current changes in our world:
Be Aware of Your Risk Factors
While coronavirus is certainly a public health concern, some may be more at risk for having severe symptoms of the virus than others. Due to the comorbid nature of hearing loss, many of our patients may fall into some of the categories requiring extra care. These high-risk groups include:
Older adult patients (65 and up)
Patients who are immune compromised
Patients with asthma
Pregnant women
Although they do not place you at a higher risk of contracting COVID-19, patients with underlying heart conditions and diabetes should also take exceptional care, as these conditions appear to be correlated with a greater risk of complications during treatment. 
Follow the Guidelines
Both the Center for Disease Control and the state of Pennsylvania have put guidelines in place to help prevent the spread of COVID-19, both for healthcare providers and patients. At Hearing Unlimited, we're following these guidelines ourselves, including:
Screening all staff and patients entering our buildings and offices
Restricting visits to patients and essential caregivers
Eliminating "Walk in" appointments to further reduce your risk
Waiving all fees on battery hotline requests until further notice
Offering curbside drop off and pick up of hearing aid repairs as needed
While we're doing everything we can to keep you safe, it's important to do your part and practice preventative measures as an individual as well. Be sure to practice proper handwashing techniques and observe all state guidelines for social distancing. 
There is no need for a well patient to cancel an appointment with us. However, if you or anyone you've been in close contact with have a fever of 100.4 or greater, difficulty breathing, a dry itchy cough, or have recently traveled (especially international travel), please stay home and contact your primary care physician by phone at their office to determine if you need further medical follow up.
Find Ways to Socialize
As we have previously discussed, there is a strong cyclical correlation between hearing loss, social isolation, and cognitive decline. A global turn toward mass social isolation may seem like a frightening step in the wrong direction for those who already have difficulty navigating social situations due to hearing loss. However, this may in fact be an opportunity to connect with people using more accessible means. 
The Internet is a wonderful resource for chatting from a distance, and many already rely on text rather than speech to communicate. If you aren't particularly Internet-savvy, reach out to a family member who can help you. You can learn something new and spend time with a loved one all at once!
Communicate Your Needs
In this time of heightened stakes, it's especially important for patients with hearing loss to remember that it is never rude or inappropriate to advocate for their needs. Many essential workers - including those in healthcare - are now wearing personal protective equipment (PPE) such as masks and suits which may block their mouths or muffle their speech. If your ability to receive essential medical advice or services is hindered in any way, please do not hesitate to make this known so that workers can accommodate you appropriately.
Don't Skip Your Audiology Appointment
Recent provisions for "life-sustaining businesses" to remain open as our area goes on lockdown have been put in place specifically for instances such as healthcare. This includes ear doctors, audiologists, and all of those who provide care for your hearing. The specialists at Hearing Unlimited cannot overstate the importance of keeping your hearing care up-to-date, as the health of your hearing is linked to so manyother aspects of your body's wellness. 
If your current audiologist has made the difficult decision to close their doors, call Hearing Unlimited. Although we are closed to walk-ins, we are open for normal hours of operation, and we are following strict protocols to keep our environment safe while we continue to serve our patients.
The audiologists at Hearing Unlimited have the expertise to help you maintain your hearing health during this crucial time. Get your healthy hearing plan started today - contact us online or by phone to schedule an appointment, and be sure to take advantage of our services and resources.