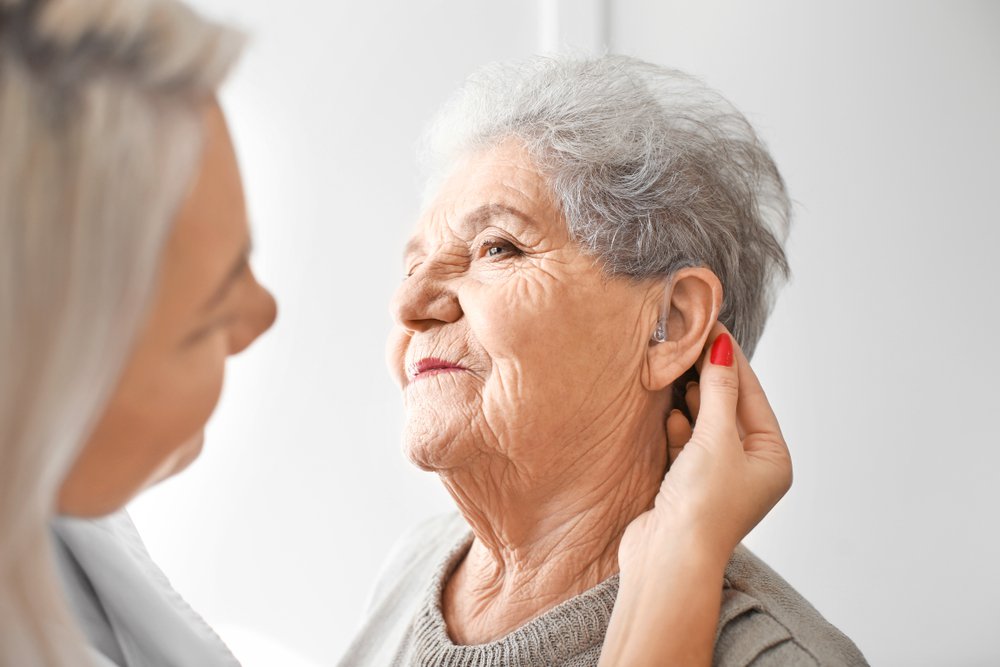 ↵
From young people who are hard of hearing to the elderly, hearing aid technology is one of the most important tools for fighting hearing loss and helping people regain their confidence and quality of life. With advances in digital hearing aid technology, more people can benefit from these life-changing tools than ever before.
For those who need a hearing aid, the cost can be a major concern for patients and their families. Fortunately, many providers of health insurance cover hearing aids -- but do you know your provider's policy?
At Hearing Unlimited, we understand how important it is to ensure that our patients receive the care they need and find the best hearing aids for their needs while staying within their budget. That's why our audiologists are passionate about educating patients about their health insurance options and helping them understand what's covered.
If you're thinking of purchasing hearing aids, here are some important things to know about using insurance to pay for them:
How Hearing Aids Work
Before making a purchase, it's important to understand how hearing aids work and the different features available so you can make an informed decision. In general, hearing aid technology works by amplifying sound and making it easier for the user to hear. This can be done through a range of features such as noise reduction, multiple listening programs, feedback cancellation, and more.
Different Types of Hearing Aids
Different types of hearing aids are designed for different purposes and levels of hearing loss. For mild to moderate hearing loss, a behind-the-ear hearing aid may be the best choice. For more severe hearing loss, an in-the-ear or implantable device may be recommended by your audiologist. Only a hearing test with a licensed audiologist can determine which type of hearing aid is right for you.
The cost of a hearing aid can vary depending on the style, make, and model. That's why it's important to know which type of hearing aid is best for you, as this will determine the cost.
Your Hearing Unlimited audiologist can provide you with the latest information about your insurance coverage and help you find a hearing aid that meets your needs and budget.
Does Your Provider Cover Hearing Aids?
The answer to this question depends on your health insurance provider and the type of coverage you have. Many major health insurance providers cover or provide a discount on hearing aids, but it's important to check with your provider to be sure.
Medicare, for example, does not generally cover hearing aids. However, if you have a Medicare Advantage plan, some of these plans may include coverage for hearing aids. It's always best to check with your provider first before making any decisions about purchasing a hearing aid.
It's also important to understand state and federal laws that may apply to your insurance coverage. In Pennsylvania, for example, the Children's Health Insurance Program (CHIP) covers hearing aids for those under age 18 and Medicaid covers hearing aids for children with disabilities or other special health care needs. However, adults are not automatically covered under any law, so this decision will be made by your individual insurance provider.
Steps for Buying Hearing Aids With Insurance
All in all, the process of buying hearing aids with insurance is fairly straightforward. Here are the steps you can take:
Contact your health insurance provider to determine if they provide hearing aid coverage or a discount.
Schedule a hearing test with an audiologist from Hearing Unlimited to determine the type and level of hearing loss you have and which type of hearing aid would be best for you.
 Choose the style, make, and model that fits your lifestyle and budget. 
If it is not automatically applied, submit a claim to your health insurance provider for reimbursement of the hearing aid cost. 
Receive follow-up care and support from Hearing Unlimited for fitting, maintenance, and repairs of your hearing aids. 

If you need support or assistance understanding your health insurance options and finding the right hearing aid, Hearing Unlimited's audiologists are ready to help.
Visit Your Pittsburgh Audiologists
At Hearing Unlimited, our team is committed to helping you make informed decisions about purchasing a hearing aid with insurance. With our comprehensive services and knowledgeable staff, we are here to help you on your journey to better hearing health.
Schedule an appointment today and let us help you find the hearing aids that fit your needs and lifestyle!